Blackburn College Construction Awards
Posted On: 23/02/2015
Congratulations are in order for Altitude Services Electrical Apprentice Joe Wrigley who has scooped a double honour in this years Blackburn College Construction Awards sponsored by the Eric Wright Group.
Joe won Electrical Apprentice of the Year, and Overall Apprentice of the year.
Bob Payne, Managing Director of Altitude Services: 'Joe has been with us for four years now and it's no surprise to see him pick up awards like this. He's one of our most promising apprentices and it is testament to his hard work and dedication that he has been acknowledged in these prestigious awards. Well done Joe, keep it up. And no, you're not getting a payrise!'.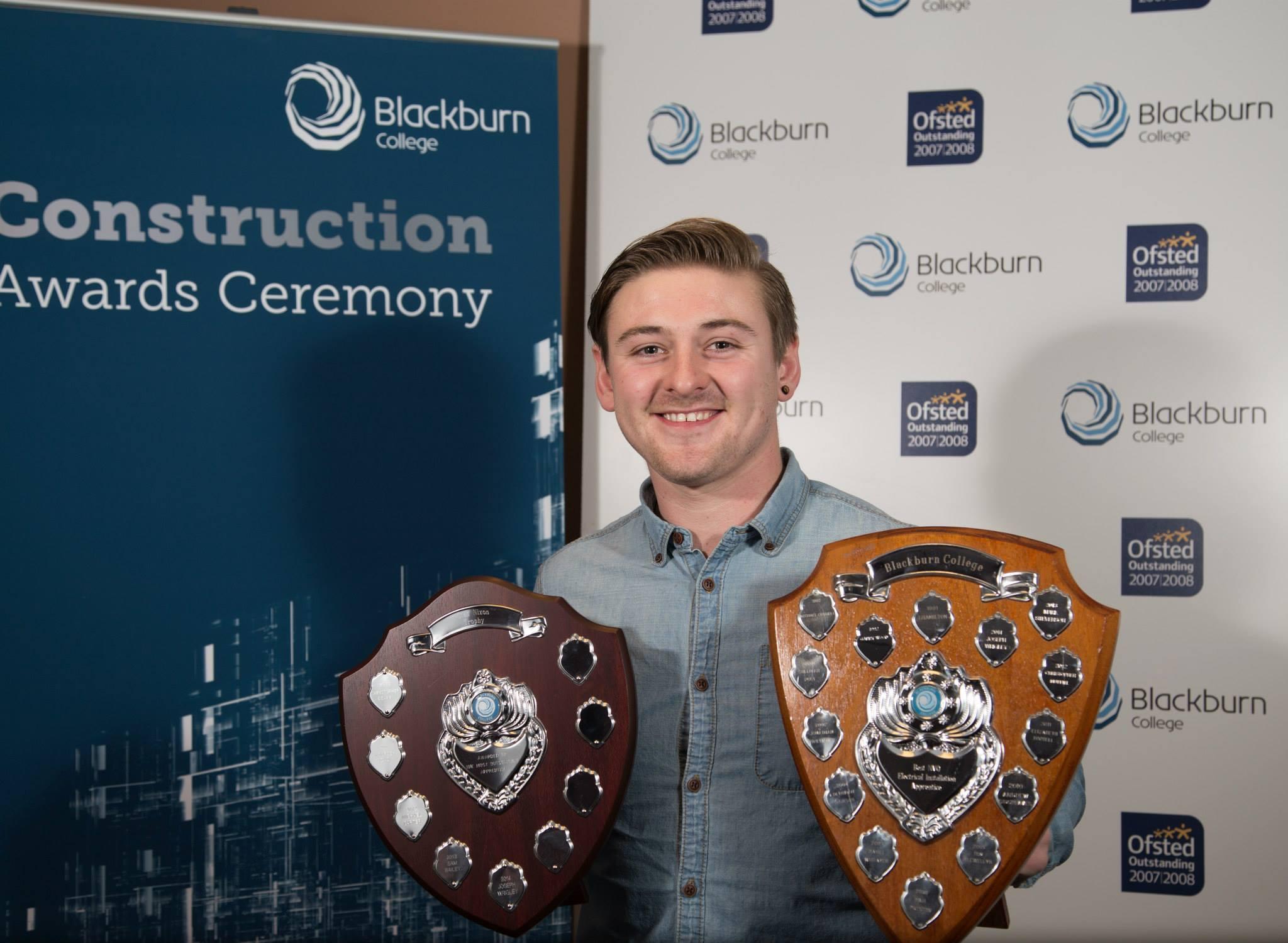 Next Story >
< Previous Story